EPA allows for 15% ethanol mix in fuel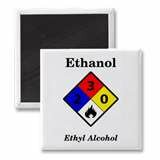 The U.S. Environmental Protection Agency (EPA) today, October 13, 2010 waived a limitation on selling fuel that is more than 10 percent ethanol for model year 2007 and newer cars and light trucks. The waiver applies to fuel that contains up to 15 percent ethanol – known as E15 – and only to model year 2007 and newer cars and light trucks. This represents the first of a number of actions that are needed from federal, state and industry towards commercialization of E15 gasoline blends. EPA Administrator Lisa P. Jackson made the decision after a review of the Department of Energy's (DOE's) extensive testing and other available data on E15's impact on engine durability and emissions.
"Thorough testing has now shown that E15 does not harm emissions control equipment in newer cars and light trucks," said EPA Administrator Lisa P. Jackson. "Wherever sound science and the law support steps to allow more home-grown fuels in America's vehicles, this administration takes those steps."
A decision on the use of E15 in model year 2001 to 2006 vehicles will be made after EPA receives the results of additional DOE testing, which is expected to be completed in November. However, no waiver is being granted this year for E15 use in model year 2000 and older cars and light trucks – or in any motorcycles, heavy-duty vehicles, or non-road engines – because currently there is not testing data to support such a waiver. Since 1979, up to 10 percent ethanol or E10 has been used for all conventional cars and light trucks, and non-road vehicles.
Additionally, several steps are being taken to help consumers easily identify the correct fuel for their vehicles and equipment. First, EPA is proposing E15 pump labeling requirements, including a requirement that the fuel industry specify the ethanol content of gasoline sold to retailers. There would also be a quarterly survey of retail stations to help ensure their gas pumps are properly labeled.
The Energy Independence and Security Act of 2007 mandated an increase in the overall volume of renewable fuels into the marketplace reaching a 36 billion gallon total in 2022. Ethanol is considered a renewable fuel because it is produced from plant products or wastes and not from fossil fuels. Ethanol is blended with gasoline for use in most areas across the country.
The E15 petition was submitted to EPA by Growth Energy and 54 ethanol manufacturers in March 2009.  In April 2009, EPA sought public comment on the petition and received about 78,000 comments.
The petition was submitted under a Clean Air Act provision that allows EPA to waive the act's prohibition against the sale of a significantly altered fuel if the petitioner shows that the new fuel will not cause or contribute to the failure of the engine parts that ensure compliance with the act's emissions limits.
When buying a vehicle 2007 or later, it might be a wise idea to confirm with the manufacturer that the use of 15% ethanol mix of gasoline does not void any warranties that might come with the vehicle.
More information:  http://www.epa.gov/otaq/regs/fuels/additive/e15/
Want to know what happened on 10.10.10 Work Party Day for 350.org in Fort Lauderdale, Florida? click here.

As an architectural consultant, LEED AP, LEED certification reviewer, real estate broker and AIA associate, Valerie J. Amor is dynamically engaged in sustainability and issues regarding the built environment. Actively participating in several local, county and national organizations and committees focused on sustainability issues, she is also owner/principal of Drawing Conclusions and founder/president of Green Collar Connection, companies engaged in sustainable design, real estate development, green job training and research. Knowledgeable and well connected she brings you timely and thoughtful articles. Reach her at .

Related posts:
PSC Approves FPL Fuel Cost Refund for 2008 Outage
FPL Fuel Cost Refund Hearing to Begin Wednesday
Short URL: https://browardnetonline.com/?p=10116
Posted by
Valerie J. Amor
on Oct 17 2010. Filed under
Broward County
,
Emerging Green
,
Federal Government
,
Local news
. You can follow any responses to this entry through the RSS 2.0. You can leave a response or trackback to this entry