Tamarac Parks and Recreation wins two awards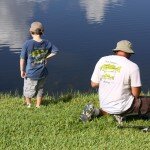 IMG_4589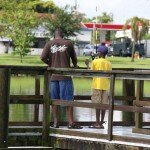 IMG_4567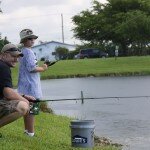 IMG_4535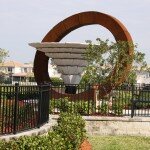 IMG_2591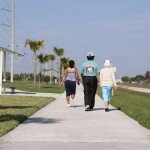 IMG_2560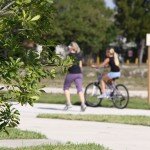 IMG_2559
The City of Tamarac's Parks and Recreation Department has been awarded two statewide awards by the Florida Recreation and Park Association (FRPA), a statewide non-profit organization representing local government parks and recreation interests in the State of Florida.
The first award is for Media Excellence in the Audio Visual/Electronic Media category. Tamarac won in this category for it's creation of a dynamic marketing video which is used to actively promote the benefits of the programs and services the City's Parks and Recreation Department has to offer. The video tells the story of what programs, services, and facilities Tamarac has and allows viewers to visualize themselves participating in the programs or utilizing the services.
Awards chair Jim Sheets stated, "This video series is an excellent portrayal of the benefits of parks and recreation received by the citizens of, and visitors to, the City of Tamarac. Every day, the parks and recreation department contributes to the quality of life in the City."
The second award Tamarac is receiving is the It Starts in Parks award. This award is categorized by populations served and highlights the sense of achievement, community, conservation, economic development, health, heritage, and nature—making the statement that Florida's Future is in our parks, open spaces and recreation programs. The campaign started two years ago with the objective to increase awareness of the important role parks and recreation plays in communities across the State. Over 167 public parks and recreation agencies are currently implementing the campaign, and this award recognizes Tamarac for excelling in the implementation of the program.
"We're thrilled to once again be honored by the Florida Recreation and Park Association," stated Mayor Beth Talabisco. "Nowhere is our commitment to the community better illustrated than through the variety of excellent programs and services Tamarac is able to offer at our amazing facilities."
Both awards will be presented September 2, 2010 at the Association's Annual Awards Ceremony in Orlando, Florida.
Related posts:
Short URL: https://browardnetonline.com/?p=10469
Posted by
Andrea Freygang
on Nov 7 2010. Filed under
Broward County
,
Featured
,
Local news
,
Tamarac
. You can follow any responses to this entry through the RSS 2.0. You can leave a response or trackback to this entry