Tom Wesselmann Draws at Museum of Art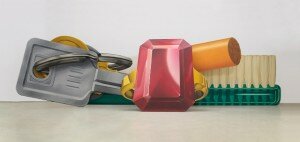 The Museum of Art | Fort Lauderdale will host an exhibition of drawings by Pop Art star Tom Wesselmann, which was originally conceived by Wesselmann and his wife, Claire, before the artist's untimely death in December, 2004.  Last year, Claire Wesselmann revisited the project with Emilio Steinberger, Senior Director of Haunch of Venison gallery, to bring it to fruition.  The exhibition, which spans more than four and a half decades – from 1959 to 2004 – includes more than one hundred works, many of them large in scale and created from materials not usually associated with drawing, including steel, aluminum, fabric and molded plastic.
A Cincinnati native who came to New York in 1956 to attend art classes at Cooper Union, Tom Wesselmann was one of the originators of Pop Art.  Along with Andy Warhol, Roy Lichtenstein, James Rosenquist and Jim Dine, Wesselmann created a body of works that helped define the visual identity of America in the 1960s.  In time, Pop Art became one of the best known movements in the history of art.  Wesselmann's earliest works were small Cubist-inspired still lifes, several of which are in the exhibition, that combine drawing with printed color advertisements which the artist cut from magazines and newspapers.  Known chiefly as a figurative painter with a special affinity for the nude female form, Wesselmann became famous for a series of paintings begun in 1961 that he called the Great American Nude.  Several large-scale finished drawings and preparatory works for the Great American Nude as well as for a second series, Bedroom Paintings, are featured in the exhibition.  Most of the drawings in the show have never been seen outside the artist's studio before now.
"We are immensely grateful to Claire Wesselmann not just for curating the exhibition and facilitating the loans of works from the artist's estate, but also for including one of Tom Wesselmann's giant (104.5 x 391 x 79 inches) cutout still lifes  (Still Life #61) from 1976.  Wesselmann goes beyond taking everyday objects –toothbrush, ruby ring, and a set of keys– and has memorialized them to an impossible level of reality," said Irvin Lippman, Executive Director, Museum of Art | Fort Lauderdale.
Tom Wesselmann Draws is the most comprehensive exhibition of drawings by the artist that has ever been assembled.  It will be on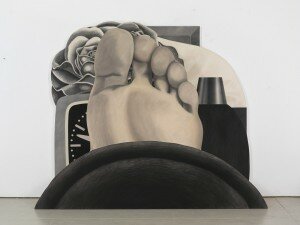 view at the Museum of Art I Fort Lauderdale from October 2, 2010 through February 27, 2011.  Following its presentation in Fort Lauderdale, the exhibition travels to the Kreeger Museum in Washington, D.C. in 2011.
The Museum of Art I Fort Lauderdale was founded in 1958 and is located at One East Las Olas Boulevard in downtown Fort Lauderdale.  In July 2008, the Museum became part of Nova Southeastern University.  The Museum's permanent collection includes a large selection of paintings and works on paper by American artist William Glackens and a significant number of paintings, sculptures and works on paper by contemporary Latin American artists, including a strong selection of works by artists from Cuba.  The Museum is especially rich in paintings, drawings and prints by the CoBrA artists.
WHEN:
October 2, 2010 – February 27, 2011
WHERE:
Museum of Art | Fort Lauderdale
One East Las Olas Boulevard at Andrews Avenue
(
Related posts:
Short URL: https://browardnetonline.com/?p=9965
Posted by
Andrea Freygang
on Oct 4 2010. Filed under
Art
,
Broward County
,
Culture
,
Fort Lauderdale
,
Local news
. You can follow any responses to this entry through the RSS 2.0. You can leave a response or trackback to this entry