Florida leads in clean energy funding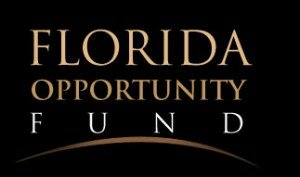 Lucky enough to live in Florida? The Florida Energy and Climate Commission has tapped the Florida Opportunity Fund to launch the Clean Energy Investment Program, providing an initial $36 million in federal stimulus dollars for projects across the State to spur economic development in renewable energy and energy efficiency.
"From renewable energy products to energy efficiency in manufacturing, the program has the potential to deliver strong employment growth and significant economic benefits to the State," said Louis Laubscher,chief operating officer and senior vice president of Enterprise Florida.
The Clean Energy Investment Program is a direct investment initiative that will provide qualifying Florida businesses with funding primarily for three uses:
• Facility and equipment improvement with energy efficient products and materials;
• Acquisition or demonstration of renewable energy products for use in their operations;
• Improvement of existing production, manufacturing, assembly or distribution processes to increase energy efficiency.
"The Florida Opportunity Fund will make capital available to businesses with an investment model that can provide funds for years to come. It's a great way for the State to advance and sustain its clean energy industry while addressing the need to reduce energy use," said Christian Poindexter, a member of the Florida Energy and Climate Commission and the former Chairman and CEO of Constellation Energy, a Fortune® 500 power generation and energy products company.
Florida is a leader in establishing a green energy economy. A recent report from Pew Charitable Trusts shows the State added more than 31,000 clean energy jobs from 1998 to 2007, ranking in the top 10 states. Florida clean energy jobs grew at a rate of 7.9 percent, while nationally jobs only grew by 3.7 percent.
"The State program will fund projects and companies that, in turn, will provide returns that can fuel additional clean energy investments in Florida businesses," said Jennifer Dunham of Florida First Partners, manager of the Florida Opportunity Fund.
The Florida Opportunity Fund is one of the primary State-sponsored efforts designed to generate long-term funding for an array of strategic programs.
The first program, an early-stage startup investment fund, was created by the Legislature to be a catalyst for growth in clean technology, life sciences, homeland security, information technology and other sectors key to diversifying the economy. Moving at an accelerated pace during the past 16 months, Fund managers have made commitments of up to $23 million with six high-performing local, regional and national funds that are focused on Florida companies.
The Florida Opportunity Fund's authority was expanded in 2009 to include programs in two other strategic areas of focus for the State – alternative energy and Florida infrastructure.
The Clean Energy Investment Program received initial funds this spring and the State is looking to leverage the investment to attract additional sources of capital and increase the impact of these funds.
"In our experience with the early-stage program, attracting new companies to Florida creates a pipeline in which other top-tier firms want to be here. We believe there is even greater potential and synergy for the new clean energy and Florida infrastructure programs to create high paying, lasting jobs and generate business in the State," said Laubscher of Enterprise Florida.
ABOUT THE FLORIDA OPPORTUNITY FUND
The Florida Opportunity Fund was established by Enterprise Florida and is managed by Florida First Partners (FFP), a joint venture between MILCOM Venture Partners (MVP) and the Credit Suisse Customized Fund Investment Group (CFIG).
MVP, a leading Florida fund manager and venture capital firm, has invested in companies in the power, energy, communications,software and materials science sectors. CFIG is the leading primary private equity fund-of-funds investment group of global banking giant Credit Suisse. CFIG also manages in-state private equity investment programs in Ohio, Michigan, Indiana, New York and Oregon.
The Florida Opportunity Fund's Clean Energy Investment Program areas of investment will include, facility and equipment improvement with energy efficient products and materials; acquisition or demonstration of renewable energy products for use in operations; and process improvement of existing production, manufacturing, assembly or distribution of operations to reduce consumption or increase the efficient use of energy in processes.
For more information, visit the program's Web site – www.floridaopportunityfund.com.
Florida Opportunity Fund is now accepting applications.

As an architectural consultant, LEED AP, LEED certification reviewer, real estate broker and AIA associate, Valerie J. Amor is dynamically engaged in sustainability and issues regarding the built environment. Actively participating in several local, county and national organizations and committees focused on sustainability issues, she is also owner/principal of Drawing Conclusions and founder/president of Green Collar Connection, companies engaged in sustainable design, real estate development, green job training and research. Knowledgeable and well connected she brings you timely and thoughtful articles. Reach her at .

Related posts:
Short URL: https://browardnetonline.com/?p=9855
Posted by
Valerie J. Amor
on Sep 23 2010. Filed under
Broward County
,
Emerging Green
,
Environmental
,
Fort Lauderdale
,
Latest news
,
Local news
. You can follow any responses to this entry through the RSS 2.0. You can leave a response or trackback to this entry