8,400 square miles of Gulf waters reopen for fishing
The National Oceanic and Atmospheric Administration (NOAA) cleared another 8,403 square miles of Gulf waters for fishing. The area reopened is due south of the Florida/Alabama state line extending west to the Louisiana state water line.
This opening leaves just a fraction of the Gulf of Mexico closed to fishing.
The area just reopened has been sampled between August 31 and November 1 for oil or sheen.  NOAA workers tested finfish and shrimp, including tuna, swordfish, and royal red shrimp. They report finding no detectable oil or dispersant odors or flavors.
Results of chemical analysis for oil-related compounds and dispersants were well below levels of concern.
"This is the first reopening where we have added a supplemental test to detect dispersants in seafood, and all the samples passed," said Jane Lubchenco, Ph.D., Under Secretary of Commerce for Oceans and Atmosphere and NOAA Administrator.
"This is yet another indication that our Gulf seafood is safe for consumption."
NOAA continues its work with the Food and Drug Administration (FDA) on testing to detect any presence of dispersants in Gulf seafood. They are still working a broad scale seafood sampling which includes testing seafood from inside and outside the closure area.
They also test dockside and market-based seafood.
An area covering 1,041 square miles immediately surrounding the Deepwater Horizon wellhead remains closed to fishing. To date, NOAA has reopened more than 82,900 square miles of oil-impacted federal waters under this protocol and sampling regime.
To read NOAA's entire news release on this reopening, click here.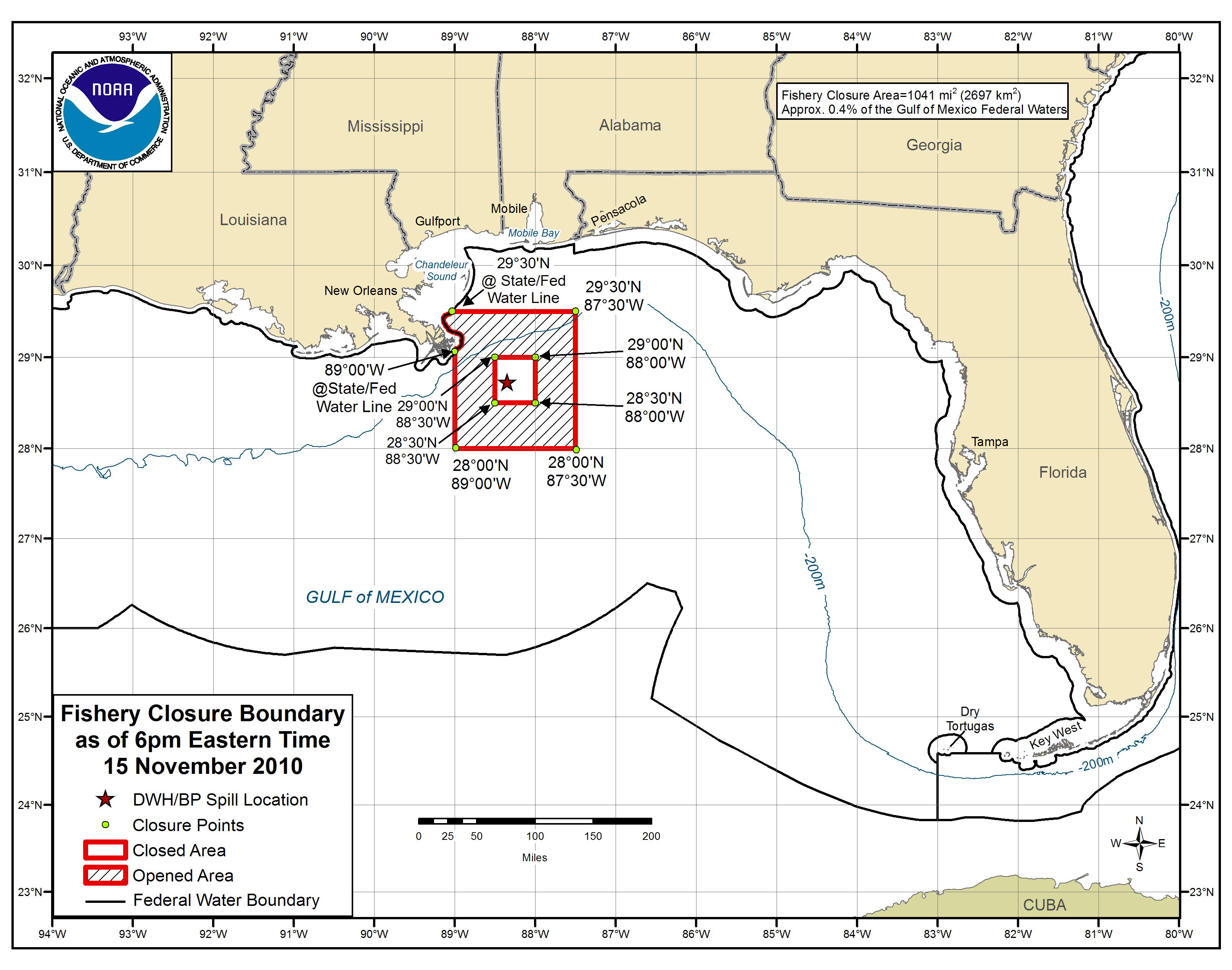 Related posts:
Oil not contained; could wrap around to South Florida
Short URL: https://browardnetonline.com/?p=10597
Posted by
Andrea Freygang
on Nov 16 2010. Filed under
Broward County
,
Environmental
,
Federal Government
,
Fort Lauderdale
,
Latest news
,
Local news
,
Oil
. You can follow any responses to this entry through the RSS 2.0. You can leave a response or trackback to this entry