FPL customers to pay for proposed nuclear plants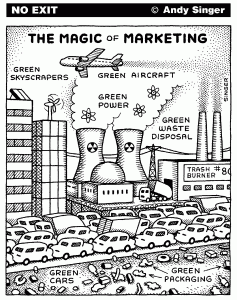 FPL is moving ahead with its plans to build two new nuclear power plants at Turkey Point. The Nuclear Regulatory Commission has been seeking public input into this process. By a 3 to 2 vote on Tuesday, September 7, 2010 Florida's Public Service Commission (PSC) approved a stipulation between the parties regarding Florida Power & Light Company's (FPL) recovery of nuclear costs. The stipulation, however, does not restrict the PSC's responsibilities under the law to further investigate actual and proposed costs related to nuclear projects.
Entered into by FPL, the Office of Public Counsel, and the Florida Industrial Power Users Group, the stipulation acknowledges the law requiring the PSC to determine the prudence and reasonableness of FPL's nuclear costs during hearings next year. The Southern Alliance for Clean Energy objected to the stipulation. Commencing in January, 2011, FPL will begin recovering $31 million in nuclear related costs. In January, a typical 1,000 kilowatt-hour FPL customer bill will reflect a monthly increase of 33 cents for carrying charges and other nuclear expenses. Costs recovered from ratepayers will be subject to refund pending further review.
In July, Commission audit staff requested additional time to investigate costs associated with the upgrade of FPL's St. Lucie nuclear plant, after a critical internal FPL report and withdrawal of FPL's St. Lucie Unit 1 EPU License Amendment Request. The stipulation provides for that, as well as the preconstruction costs related to FPL's Turkey Point Nuclear Units 6 and 7.
Each year by October 1, the Commission is required by rule to conduct a hearing to review the nuclear project costs for Florida's investor-owned utilities. Discussion on Progress Energy Florida's (PEF) actual and projected costs for its Crystal River and Levy County plants concluded during the Commission's Nuclear Cost Recovery Hearing in August. On October 12, the Commission is scheduled to vote on PEF's nuclear costs and other outstanding nuclear issues.
Don't think that nuclear power is the solution to our clean energy needs? It is time to let them know that this is not acceptable. Starting January 2011. 33 cents will go to FPL investigating the construction costs. We cannot afford to finance their investigation. It is critical to let the NRC and the Office of Public Counsel know that this is NOT what we want.
For additional information, visit www.floridapsc.com.
Commission calendar to 2.5.2011.

As an architectural consultant, LEED AP, LEED certification reviewer, real estate broker and AIA associate, Valerie J. Amor is dynamically engaged in sustainability and issues regarding the built environment. Actively participating in several local, county and national organizations and committees focused on sustainability issues, she is also owner/principal of Drawing Conclusions and founder/president of Green Collar Connection, companies engaged in sustainable design, real estate development, green job training and research. Knowledgeable and well connected she brings you timely and thoughtful articles. Reach her at .

Related posts:
Short URL: https://browardnetonline.com/?p=9701
Posted by
Valerie J. Amor
on Sep 12 2010. Filed under
Broward County
,
Emerging Green
,
Environmental
,
FPL
,
Miami
. You can follow any responses to this entry through the RSS 2.0. You can leave a response or trackback to this entry