Study Gives Indications of Oil Impact on Visitor Travel Intentions
From VisitFlorida.org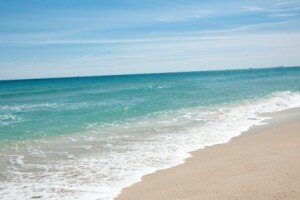 Given widespread concern about the negative perception of the oil spill's impact on Florida visitors, VISIT FLORIDA participated in a study conducted by Ypartnership to gauge the near-term travel intentions of select Americans and their awareness and impressions of how Florida has been affected by the Deepwater Horizon oil spill. The survey was conducted online in two waves of more than 1,000 active leisure travelers who reside in the central and eastern United States.  The first survey was conducted from June 4-13, 2010 and the second from July 14-21, 2010.
"Virtually all of Florida's beaches are clean and clear of oil, yet these survey results clearly prove we must continue to ensure the traveling public receives accurate information about the condition of our beaches and coastal waters," Governor Crist said.  "Visitors to our state are essential to the economic vitality of our people and our communities, so we must do all we can to safeguard Florida's position as a premier travel destination."
Summer Travel Intentions
The June study revealed that nearly seven of ten respondents planned to take a summer vacation, while respondents in July indicated they were less likely to take a summer vacation, with just over half (54 percent) planning a vacation during July and August.  In both surveys, half of the likely vacationers were intending to head to the beach.
The predominant reasons cited in both surveys for not visiting the beach this summer were household budget and travel costs.  However, 12 percent of those not planning to visit the beach cited the oil spill as the reason.
In both surveys, nearly one in five respondents indicated they had changed their plans to vacation at the beach because of the oil spill.  Of those, eight in ten specifically chose not to visit a Florida beach destination because of the oil spill.
Oil Spill Media Coverage
Media coverage of the Gulf oil spill dominated news reports from late April through July.  Not surprisingly, more than half of respondents were following media reports "very closely," and the rest were following it "casually."  Only one percent of respondents indicated they were not following the story at all.
According to both surveys, respondents were most likely to follow news reports via broadcast or cable television (86 percent), followed by printed newspapers (65 percent), and online newspapers (52 percent).  One in ten respondents reported receiving news about the oil spill from social media sites, with younger leisure travelers and those with children being more likely to follow online news sources.
Perception of Oil
With the first residue of oil appearing on a Florida beach on June 5, two-thirds of respondents in June thought oil had already washed up on Florida's beaches. By July, the number was up to 80 percent.
When asked which states would have oil wash up on their beaches by the time the crisis was over, Florida was mentioned most frequently, by 95 percent of respondents in June, and 93 percent in July.
Likelihood of Visiting Florida
Ultimately, the greatest concern among tourism industry professionals was to what extent the oil spill would impact potential visitors' likelihood to visit Florida. In June, one in five leisure travelers indicated they were less likely to visit the state due to the incident in the Gulf.  By July, that number was down to one in seven.  While the decline indicates the state's marketing efforts to provide real-time information to visitors was helping people make more informed travel planning decisions, it remains true that 14 percent of travelers were less likely to visit Florida, representing a significant potential economic loss to the state's tourism industry.
Perhaps most significant of potential travelers' misperceptions are responses when asked which Florida beach destinations they were "less likely to visit" during the months of July and August of this year.  Responses indicate only 10 percentage points' variation among 13 Florida beach destinations.  In fact, respondents indicated they were nearly as likely to stay away from Florida's northeast beaches, which were least likely to experience impact from the oil spill, as they were to stay away from beaches in Northwest Florida.
Respondents indicated they were "less likely to visit" the following Florida beaches:
Pensacola area – 28%
Destin/Ft. Walton Beach area – 27%
Panama City Beach area – 27%
Jacksonville Beach – 23%
Amelia Island/North Florida Beaches – 23%
Sarasota/Bradenton area – 22%
Naples/Marco Island area – 22%
St. Petersburg/Clearwater area – 21%
Miami Beach – 21%
Cocoa Beach/Space Coast – 20%
Ft. Lauderdale – 20%
St. Augustine/Ponte Vedra – 19%
The Florida Keys/Key West – 18%
"While resistance to visiting Florida is beginning to decline, if visitors are still citing oil as the reason they are less likely to visit the state – especially in places like Jacksonville and the Space Coast – we know the economic impact of this crisis is a long way from over," said Chris Thompson, President and CEO of VISIT FLORIDA.  "These results spotlight the importance of an aggressive, sustained marketing effort to reach a broader scope of travelers with the real-time, accurate information they need to see for themselves what conditions are really like in Florida."
Related posts:
Coast Guard says tarballs found on keys not from BP oil spill
Short URL: https://browardnetonline.com/?p=9491
Posted by
Andrea Freygang
on Aug 29 2010. Filed under
Broward County
,
Environmental
,
Fort Lauderdale
,
Local news
,
Oil
,
Tallahassee
. You can follow any responses to this entry through the RSS 2.0. You can leave a response or trackback to this entry