MMS continues to approve new drilling permits with limited or no environmental review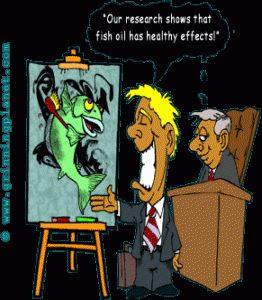 As more reports about BP, the handling of the oil spill, its equipment, its lack of a safety record continues to dominate the media, it  profiles a company that appears to be as slick and toxic as the oil itself.
The BBC recently listed 18 methods in which the oil spill might be contained or stopped, scary, one of them was utilizing a nuclear bomb. It seems that instead of stopping the spill it would insure that the massive oil reserve that lays barely contained at the moment would gush forward and create a disaster of such proportions that it is better left unconsidered. According to Professor Iraj Ershaghi, director of petroleum engineering at the University of Southern California, "A torpedo or any warhead entering the casing would have made this a major catastrophe as the loss of casing integrity would have resulted in a crater with continuous and uncontrollable oil flow for the next 30-40 years depending on the amount of oil in the reservoir."
Reports that BP used oil rig designs that were less than safe is apparent, that the Minerals Management Service has granted five new drilling permits since June 2 is bracing. Considering that so much emphasis has been placed on changing the past relationship between the MMS and the oil companies from carte blanche to watch dog, this is hard to believe. Consider as well that three of the projects were approved with waivers, "categorical exclusions" exempting them from detailed studies of their environmental impact – the same waiver that the MMS granted to BP for the Deepwater Horizon rig.
In an article by the New York Times on May 23, 2020 the moratorium is not intended for existing wells requesting new permits but rather for new wells only.
"The records also indicate that since the April 20 explosion on the rig, federal regulators have granted at least 19 environmental waivers for gulf drilling projects and at least 17 drilling permits, most of which were for types of work like that on the Deepwater Horizon shortly before it exploded, pouring a ceaseless current of oil into the Gulf of Mexico.
Asked about the permits and waivers, officials at the Department of the Interior and the Minerals Management Service, which regulates drilling, pointed to public statements by Interior Secretary Ken Salazar, reiterating that the agency had no intention of stopping all new oil and gas production in the gulf.
Department of the Interior officials said in a statement that the moratorium was meant only to halt permits for the drilling of new wells. It was not meant to stop permits for new work on existing drilling projects like the Deepwater Horizon."
These permits were submitted before the June 2 directive by acting MMS director Bob Abbey that requires oil companies to submit additional safety information. When the Department of the Interior which manages the MMS was asked about the policy on categorical exclusions it responded, it "is still being studied" as part of a 30-day congressionally mandated review of U.S. drilling policy. The six month moratorium seems to have not stopped the flow of either oil or permit application approvals.
Considering that Secretary Salazar recently appointed Michael Bromwich to head the MMS should we expect this to change? Consider that a press release dated May 11, 2010, Salazar stated that "no applications for permits to drill" will go forward until the department completes a 30-day review of safety processes yet five were approved, two of which are deeper than 5,000 feet; Chevron at 6,730 feet and Exxon at 6,943 feet undersea.
A coalition of conservation groups, the Center for Biological Diversity filed a petition with the Department of the Interior this past week to ban the waivers and charged that MMS violated the 1970 National Environmental Policy Act with the sale of a 2007 lease which included BP's Maconodo well that suffered a blow-out  saying it would have "no significant environmental impacts". It also recently filed a $19 billion in Clean Water Act penalties from BP ,the largest citizen enforcement action ever undertaken under the Clean Water Act.
Our domestic troubles have not gone unnoticed internationally. China, France, Bulgaria, Britain and Canada are re-examining the safety of their rigs, calling for more inspections and better equipment. Bulgaria scrapped a new oil pipeline that was to have carried Russian oil to Greece but local residents at the pipeline's starting point in the Black Sea, Burgas, protested.
The South Florida Wildlands Association has some concrete ideas of its own to deal with the offshore oil and gas drilling.
"1. The current moratorium on deepwater drilling should become a permanent halt. The combination of extreme pressure, high likelihood of eventual human error and/or equipment failure, and the acknowledgment before congress by executives of virtually all oil companies engaged in deepwater operations that they would be as incapable as BP of coping with the current spill, makes any other course of action far too risky. The Deepwater Horizon disaster should never be repeated.
2. In addition to a relationship with the oil industry that has been anything but objective and professional, the Minerals Management Service, the permitting agency of the DOI, has provided numerous 'environmental waivers' for offshore oil operations in both deep and shallow waters. We call on the DOI to undertake an immediate and complete review of all current permits. Where environmental safeguards are lax, non-existent, not enforced, or not up to 'best available science', we ask that DOI halt the operation immediately. We further call on DOI to implement a monitoring and inspection system on all remaining offshore oil operations to insure that environmental safeguards are being met on a regular basis.
3. No extension of offshore oil leases into new areas. Even without a major spill, the process of routine offshore oil operations releases significant amounts of pollution in the form of drilling fluids, cuttings (material removed from the bore hole itself), 'produced water', and spills from diesel fuel and maintenance fluids. Studies have uncovered an array of toxic heavy metals, aromatic hydrocarbons, radionuclides, and trash in the vicinity of offshore oil rigs. The laying of pipelines on the seafloor to bring oil to onshore fuel storage facilities is yet another source of environmental degradation. Seismic air guns used to locate undersea oil reserves have been shown to impact marine mammals which use echolocation in their hunt for food. There is no question that industrializing more of our sea floor will only lead to more environmental degradation as well as the occasional catastrophic spill."
Consider that in 2002 the US Department of the Interior paid $120 million to acquire the mineral rights in the Everglades as well paid $115 million in settlement fees to three oil companies, Chevron, Conoco and Murphy Oil to relinquish seven of nine leases in the Destin Dome unit. Consider as well that the remaining two leases are still held by Murphy Oil and are suspended until at least 2012 when the ban on offshore oil and gas drilling in Florida can be challenged again. Alex Sink, who is running for governor has continued to support a constitutional amendment that permanently bans offshore oil and gas drilling, an amendment that is long overdue. It is hoped that Governor Charlie Crist calls for a special legislative session as promised on July 1 to discuss proposing such an amendment.
Consider as well that on the MMS website, there is a map, the MMS Gulf of Mexico OCS Region Blocks and Active Leases by Planning Area dated May 18, 2010. It shows 122 leases in the Eastern Planning Area which clearly appear to be in Florida waters.
Contrast this with another category on the MMS website, Renewable Energy. According to the Final Renewable Energy Framework it "establishes a program to grant leases, easements, and rights-of-way for orderly, safe, and environmentally responsible renewable energy development activities, such as the sitting and construction of offshore wind farms on the OCS as well as other forms of renewable energy such as wave, current, and solar."
An offshore wind facility, the Cape Wind Project, was recently approved by MMS. Located on Horseshoe Shoal in Nantucket Sound approximately five miles offshore of Cape Cod,  it will consist of 130, 3.6 megawatt wind turbine generators with the capacity to produce about 468 megawatts or enough energy to power more than 200,00 homes in Massachusetts. Florida's activities in the Renewable Energy Program have been concentrated on ocean current energy development.
In a well thought out editorial in the Miami Herald by Deirdre MacNab, president of the Florida League of Women Voters, "Gulf disaster should trigger clean-energy drive" the commentary couldn't be more timely. Citing that 30 other states have passed targets for renewable energy, our sun and biomass resources should place Florida on the cutting edge of renewable energy.
The oil spill not of our own waters threatens our coastline, our wildlife, our economy. The moratorium on offshore oil and gas drilling will be challenged again. Will another spill happen? History shows it is only a matter of time, as the oil companies run out of shallow water reserves they will continue to move into deeper and deeper waters increasing the risk exponentially.

As an architectural consultant, LEED AP, LEED certification reviewer, real estate broker and AIA associate, Valerie J. Amor is dynamically engaged in sustainability and issues regarding the built environment. Actively participating in several local, county and national organizations and committees focused on sustainability issues, she is also owner/principal of Drawing Conclusions and founder/president of Green Collar Connection, companies engaged in sustainable design, real estate development, green job training and research. Knowledgeable and well connected she brings you timely and thoughtful articles. Reach her at .

Related posts:
New moratorium on deepwater drilling imposed by Salazar
Short URL: https://browardnetonline.com/?p=8660
Posted by
Valerie J. Amor
on Jun 30 2010. Filed under
Broward County
,
Emerging Green
,
Environmental
,
Federal Government
,
Fort Lauderdale
,
Oil
. You can follow any responses to this entry through the RSS 2.0. You can leave a response or trackback to this entry